This open house was active from Sept. 23-Oct. 9, 2022. Information on this website may no longer be current. Email us for more information.
The Reedville Trail is part of the Hillsboro Trails Master Plan and the Metro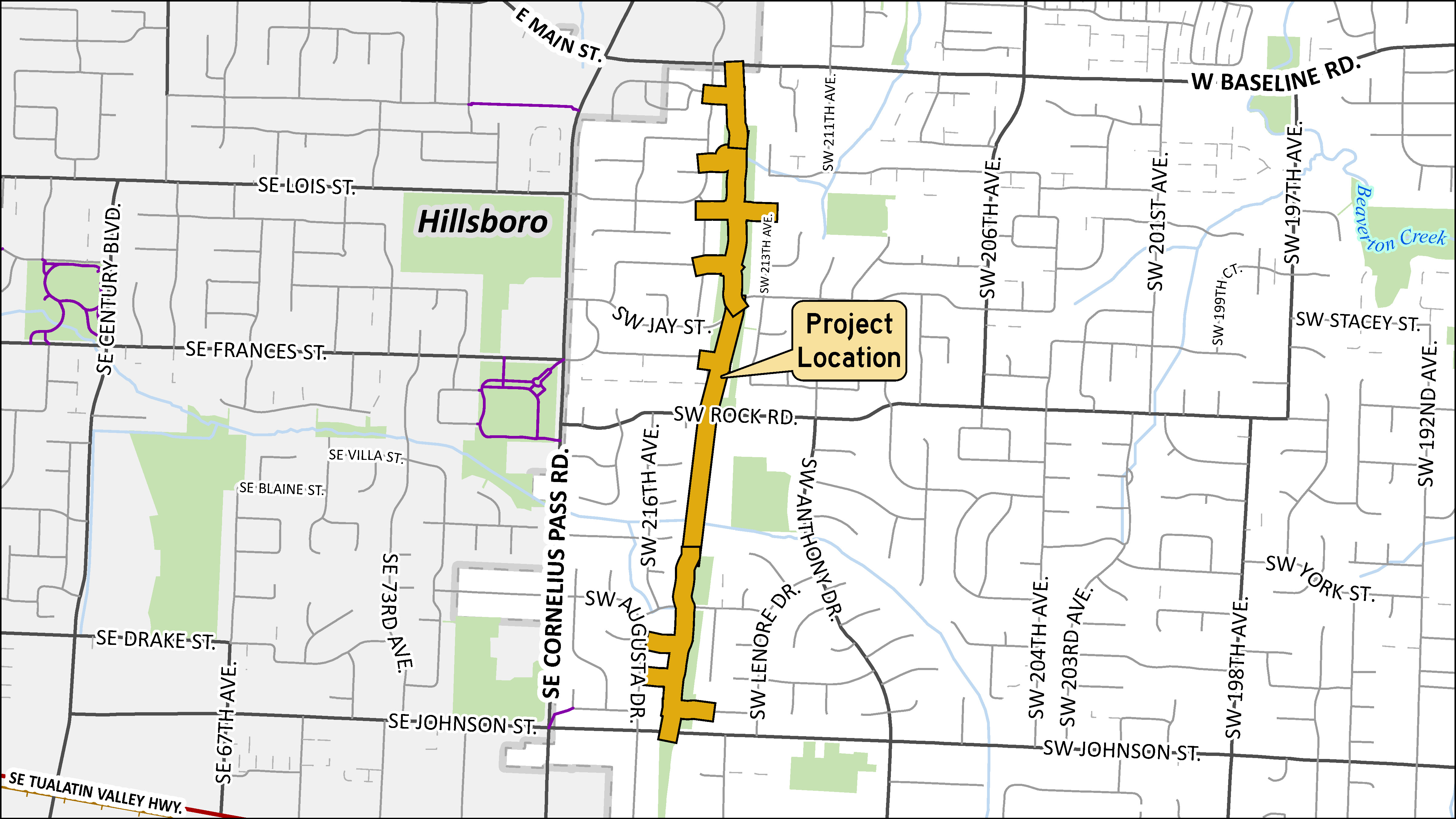 Regional Trails System. It is a priority investment in the Aloha-Reedville Study and Livable Community Plan, Washington County Bicycle Pedestrian Prioritization Project, and Washington County School Access Improvement Study.
We will improve a one-mile segment of the Reedville Regional Trail, between Baseline Road and SW Johnson Street, a multiuse (bike and pedestrian) trail serving the Reedville community. The Reedville Trail follows the path of the Bonneville Power Administration's Pearl-Keeler electric transmission line. This trail section includes Trachsel Meadows Park and Paula Jean Park.
Our project will build missing trail segments, repair existing trail sections and upgrade spur connections to the surrounding neighborhood. We will install wayfinding signs and trail lighting. Street crossings will be upgraded at Jay Street, Rock Road and Augusta Street. A bridge will be installed over Reedville Creek.
The $2.2 million project is paid for by the Major Streets Transportation Improvement Program Opportunity Fund and Oregon Department of Transportation grant funding.